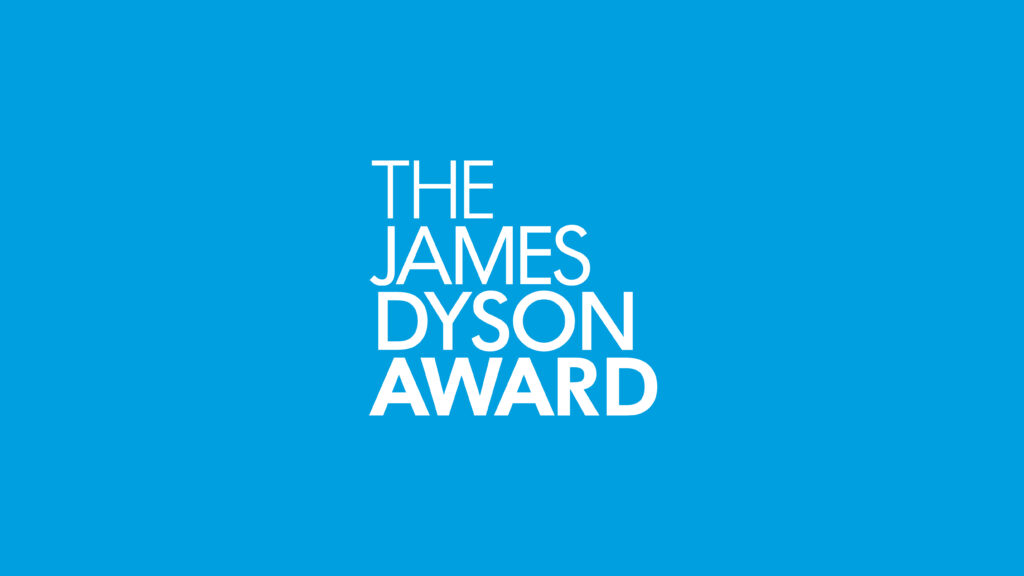 The James Dyson Award is the James Dyson Foundation's annual international award competition open to current and recent design and engineering students, bringing worldwide attention to inventors and their inventions.
This diverse group of genius youth innovators are solving the problems of tomorrow and are wide-ranging in concept and design from the world's first smart-phone pairing breath glucometer, to an at home breast-cancer testing device. A record-breaking year for the JDA competition, these youth prevailed over 1800 submissions from 27 different countries, representing a new era of globally focused innovation.
We at GDTT believe these leaders show the promise for the future of invention and offer incredible engineering capabilities for the people and the planet, offering solutions to individual, community and global health.
These JDA Top 20 entries are now entering the final International phase for the competition, where Sir James Dyson will pick his international winner, a sustainability winner, and two international runners-up. The winners of the award will be announced on November 19th, 2020. For more information on the James Dyson Award: Top 20 please click the links below.
Update: Congratulations to The James Dyson 2020 International Award Winner, The Blue Box. The Blue Box is an in home breast cancer testing device that is low-cost, non-irradiating, pain-free, and non-invasive. For more updates please click below:
https://www.dyson.com/newsroom/overview/features/october-2020/jda-top-20
https://www.jamesdysonaward.org/en-US/
Top 20:
AEROLYZE, THE JAMES DYSON AWARD US WINNER
https://www.jamesdysonaward.org/en-US/2020/project/aerolyze
THE BLUE BOX, THE JAMES DYSON AWARD INTERNATIONAL WINNER
https://www.jamesdysonaward.org/en-US/2020/project/the-blue-box-1/

AUREUS, THE JAMES DYSON AWARD SUSTAINABILITY WINNER
https://www.jamesdysonaward.org/en-US/2020/project/aureus-aurora-renewable-energy-uv-sequestration/
THE TYRE COLLECTIVE, THE JAMES DYSON AWARD INTERNATIONAL RUNNER-UP
https://www.jamesdysonaward.org/en-US/2020/project/the-tyre-collective/
SCOPE, THE JAMES DYSON AWARD INTERNATIONAL RUNNER-UP
https://www.jamesdysonaward.org/en-US/2020/project/scope-1/
Bagging with the precision of a ventilator:
https://www.jamesdysonaward.org/en-US/2020/project/bagging-with-the-precision-of-a-ventilator/
CARBYN:
https://www.jamesdysonaward.org/en-US/2020/project/carbyn/
ECONOOC:
https://www.jamesdysonaward.org/en-US/2020/project/econooc/

X-TILE:
https://www.jamesdysonaward.org/en-US/2020/project/x-tile/
START-NOW:
https://www.jamesdysonaward.org/en-US/2020/project/start-now/
QUITO:
https://www.jamesdysonaward.org/en-US/2020/project/quito/

MYONICS:
https://www.jamesdysonaward.org/en-US/2020/project/myonics/
SYRINX:
https://www.jamesdysonaward.org/en-US/2020/project/syrinx-1/
THE ATTENTIVE CATHETER FOR SAFER IVS:
https://www.jamesdysonaward.org/en-US/2020/project/the-attentiv-catheter-for-safer-ivs/
KIMIA:
https://www.jamesdysonaward.org/en-US/2020/project/kimia-a-smart-wearable-for-the-knee/

EYE-ROBOT:
https://www.jamesdysonaward.org/en-US/2020/project/eye-robot/
DIAGNOSIS SCOLIOSIS RGB D IMAGES IN DEEP LEARNING:
https://www.jamesdysonaward.org/en-US/2020/project/diagnose-scoliosis-rgb-d-images-in-deep-learning/
COAL-ASH-HARDENED-MARINE-SOIL-FOR-BACKFILLING:
https://www.jamesdysonaward.org/en-US/2020/project/coal-ash-hardened-marine-soil-for-backfilling/
REGLOVE:
https://www.jamesdysonaward.org/en-US/2020/project/reglove/
EARTH TATVA:
https://www.jamesdysonaward.org/en-US/2020/project/earth-tatva/
REBIRTH:
https://www.jamesdysonaward.org/en-US/2020/project/rebirth-1/
LUNE:
https://www.jamesdysonaward.org/en-US/2020/project/lune/

LIFT-MORE THAN A WALKING STICK:
https://www.jamesdysonaward.org/en-US/2020/project/lift-more-than-a-walking-stick/
AMMOS-CRYSTAL CLEAR AUDIO:
https://www.jamesdysonaward.org/en-US/2020/project/ammos-crystal-clear-audio/
CONVEX:
https://www.jamesdysonaward.org/en-US/2020/project/convex/
CLOUD-OF-SEA:
https://www.jamesdysonaward.org/en-US/2020/project/cloud-of-sea/
TULI:
https://www.jamesdysonaward.org/en-US/2020/project/tuli/
ANDY (AUTOMATIC NEEDLE DESTROYER):
https://www.jamesdysonaward.org/en-US/2020/project/andy-automatic-needle-destroyer-1/
VITAL:
https://www.jamesdysonaward.org/en-US/2020/project/vital/
KUNO:
https://www.jamesdysonaward.org/en-US/2020/project/kuno/
WAP WHALE AIR PLATOON:
https://www.jamesdysonaward.org/en-US/2020/project/whale-air-pontoon-saving-whales-with-equipment/
HEALTH CARE TOOTHBRUSH:
https://www.jamesdysonaward.org/en-US/2020/project/health-care-toothbrush/

NEMO:
https://www.jamesdysonaward.org/en-US/2020/project/nemo/
ASIT:
https://www.jamesdysonaward.org/en-US/2020/project/asit/
PROJECT FLOCK:
https://www.jamesdysonaward.org/en-US/2020/project/project-flock/
TOUCH:
https://www.jamesdysonaward.org/en-US/2020/project/touch/
VORONOI RUNNERS:
https://www.jamesdysonaward.org/en-US/2020/project/voronoi-runners/
DREAMVIEW:
https://www.jamesdysonaward.org/en-PH/2020/project/dreamview/